Disclaimer

Our journeys are stories of our own.
This is mine and I've allowed some of these points to stand, in spite of being corrected.
It's not a guidebook or marketing piece for the Sunday paper.

It is semi-fiction: A fictional description of a true story.
Previously…
– I went with Candida to meet her friend to Sandham island
– Her friend Simone was sailing since two weeks with husband, 3 kids and her dog
– I was baffled at how a single mother was having fun with an ideal family
– Candida separated from Andrew without spoiling his 'daddy image'
– Adam was great friends with Andrew as he was a doting father

Click below to read more
Sail Of Six
See all | Now Live
© Monster.com
Back to my home-away-from-home
I am breathing curiosity in Adam's room. Parents' divorce and a relationship? Was it sort of an escape? When did he tell Evelyn? How did Candida tell him? What does he think about Candida's current boyfriend? And Andrew's current girlfriend? This whole thing is so bizarre. If there was an award for 'emotional fitness', he would be one of the receivers for sure. Wasn't this more important than being able to lift 100 kgs? 
I saw Adam's picture with Evelyn on the pearly white desk. It was framed and placed there. For a closer look, I held it under the handsome lamp next to it. The lamp remained dark.
How romantic! Pictures are an effortless time machine. 
Candida walked in when she saw the lamp wasn't working. "Ah. Will have to go to the supermarket for a new bulb. I'll change it later. Hey, I know it's not a tourist attraction but do you wanna go? We can ride the train and be back in time to go to Nina's."
New bulb? I just call the electrician. Perks of cheap labour, haha!
"Camp will take me to all those touristy places. Let's go to the supermarket. I really don't mind."
 Riding the train would be so cool!
***
"That's the station, you see? Pretty close, no?" Candida smiled. We had walked for some 500 metres. 
Wh-What? How did it look s–so-artistic? How is it so clean? And not stinking? I go to that CST subway daily and…My God. Oh, and most importantly, EMPTY. Like h-how? How empty? No beggars? No shops? What's going on? Didn't people live here?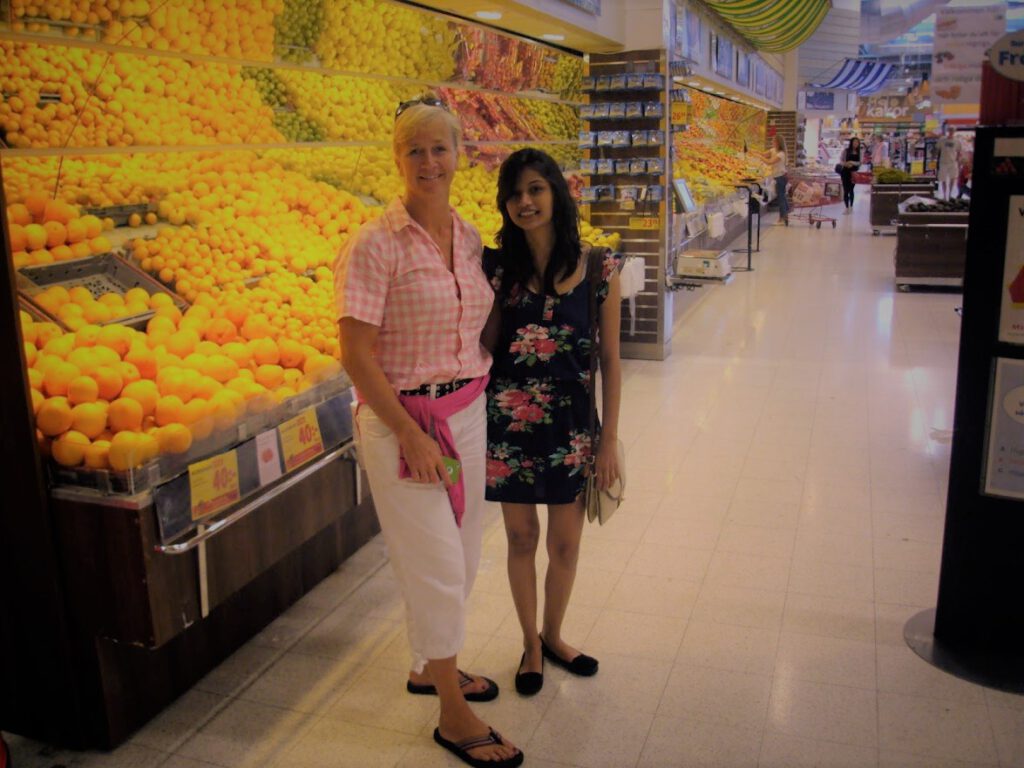 ***
Nina (Candida's cousin) lived in a place like Monica Geller's, or any New York apartment for that matter. Squished yet surviving on a busy street. The apartment was on the first floor. Nina was slender and neanimorphic (looking younger than age.Yeah, I Googled). I would have never guessed she was mother to Karen and Ben. Her features were sharp and attractive.
Inside, an elongated dining table made of cucumber green marble welcomed us. At the centre of the table was a revolving glass disc. Colourful and aromatic food was kept on it in delicately designed floral cutlery making it a seated buffet.
"Hey Richa, do you like Avocado? Try its salad here, its dressing is delish, it's from Italy," Karen (Nina's daughter) flicked the glass disc with Avocado salad towards me. I instantly liked the adorable self she was. Her red sweatshirt was casual yet classy.
I was an Avocado virgin, never tasted. I had applied its lotion once, I guess.
I eagerly scooped some onto my plate. It was buttery and did not have any strong flavour as such (bland like a potato). She was right about the dressing. The salad tasted divine solely because of it.
***
"Have you been to Chile?" Karen asked while sipping coffee after a delectable dinner.
We were swinging in the balcony overlooking the streets. Surprisingly, not flooded with cars. Clay (Nina's nephew) joined us smilingly. Tall and pretty, I was certain he made heads turn.
"Oh, shut up, you idiot. Karen asks everybody," Clay jokingly punched her.
"Er no, why?" I asked Karen before turning to Clay, "Hey, coffee?"
"So she got a job as an animal psychologist there," Clay told me and continued mocking Karen, "If a dog barks, we give biscuits. What's there to study!" He rolled his eyes.
"Right, which is at least helping the dogs" Karen interrupted with a clarification that there was more than just dogs. She then playfully scorned at Clay, "What do you do, eh? Just get chicks drunk?" Clay was a bartender in Italy. That's where he got the Avocado salad's dressing from. From their cute bickering, I learnt that Sia (Clay's sister) was a golf ball diver. They collect golf balls from ponds, etc. She was apparently an excellent swimmer in school.
Karen – animal psychology – Chile
Clay – bartender – Italy
Sia – golf ball diver – Miami
Ben (Karen's brother) – wildlife photographer – Spain
Peter (Nina's husband) – scubadiving instructor – Egypt
Adam (Candida's son) – writer – USA
Lily (Candida's mother) – painter – Sweden
How unusual are these? These can be hobbies, yes. But jobs? Indians won't even know how to spell them! I suddenly wondered (like you surely have at some point in your life) what will my life be if I was not human. A duck, maybe? I won't have to worry about having a job. Food would be free. My life will be filled with sunlight and water.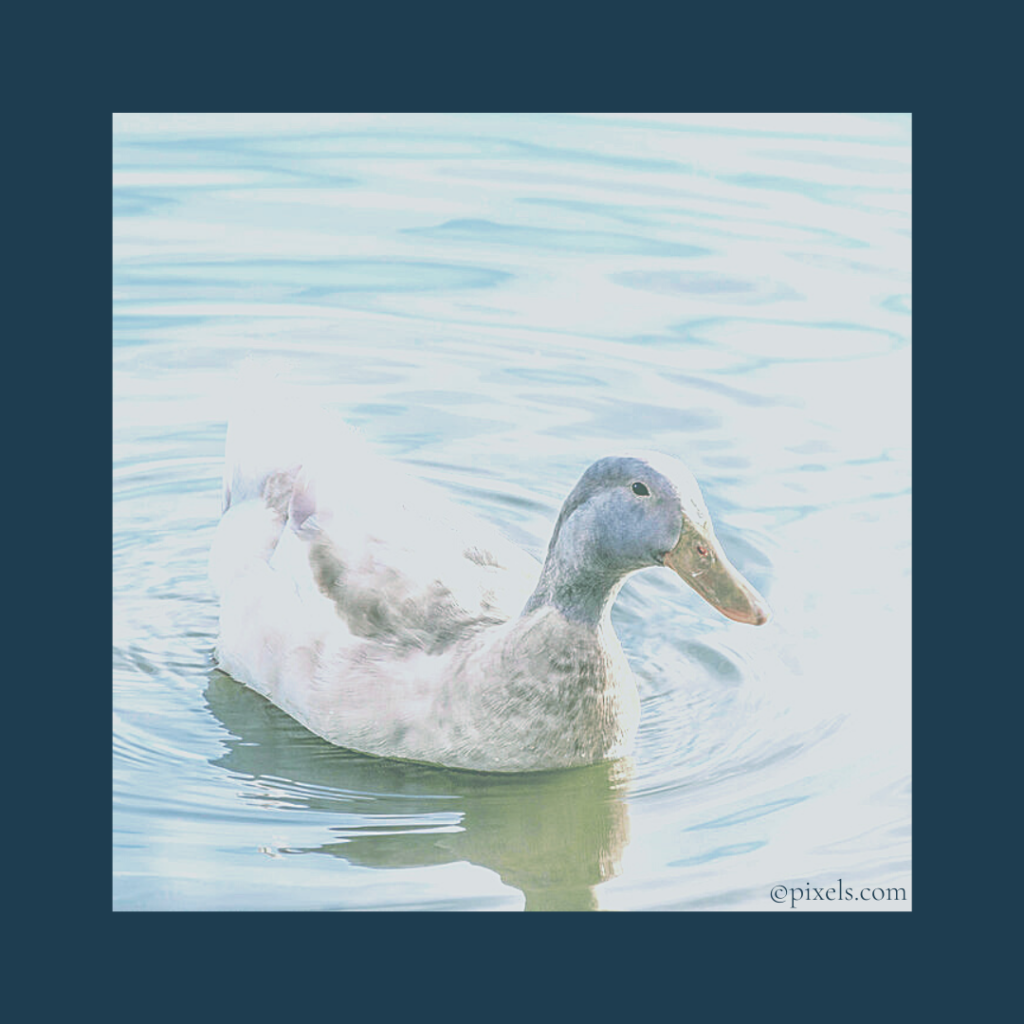 Tempting, yes. Although, just a stupid fantasy. I am not a duck and I don't even want to be. Would I be writing this or have met Candida, Nina, Karen and Clay at all? However unusual the job is, we have to come home. So why not make an unusual home? A home we do not want to leave?
***
Adiós, amigo!
Thanks for reading and catch ya next week.
Oh and of course, show some love 🙂
Comment below, share and subscribe.
Facebook | Instagram
See all | Now Live
Some names and identifying details have been changed to protect the privacy of individuals. In case if you are not happy with the content and/or the images here, please write to me at therichdiary@gmail.com
NEXT
Eighth Wonder
I know the 7. This is not a monument.